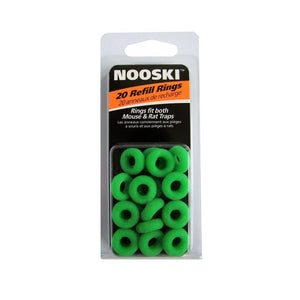 NOOSKI TRAP SYSTEM
NOOSKI traps are not just a trap; they are a complete system incorporating a trigger housing (killing mechanism) and an independent safety tunnel.
The safety tunnel has many purposes and added benefits;
To hold the trigger housing secure.
To provide a place to easily apply the bait.
To protect pets and prevent false activations.
To attract rodents, rodents like tunnels.
To provide easy fixing to the ground, walls, fences and trees.
When a rodent enters the trigger housing it must pass the ring and release lever to access the bait, therefore making it almost impossible to have bait steals. It is not uncommon to kill dozens of mice with the same bit of peanut butter.
Because the rodent exits the trap, the trap remains unarmed but free for other rodents to have a good experience feeding on the bait, this in effect is pre baiting for the next kill. Many NOOSKI consumer testimonials state that for the first time they have solved an infestation problem with a mechanical trap and often caught multiple rodents in a matter of hours.
All NOOSKI traps are constructed from a combination of industrial grade plastics. The commercial quality of the NOOSKI trap means it will last forever and at less than 20 cents a kill makes the NOOSKI trap the most economical trap available.
THE NOOSKI RING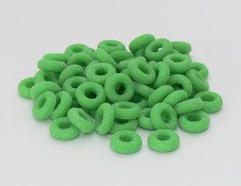 Made from natural latex rubber the NOOSKI ring is environmentally friendly. The same ring is used for both the rat and mouse trap. The NOOSKI ring constricts with a force of greater than 10lbs of pressure, compared to an average mouse snap trap at 2lb and rat snap trap applying 4lbs.
---
We Also Recommend